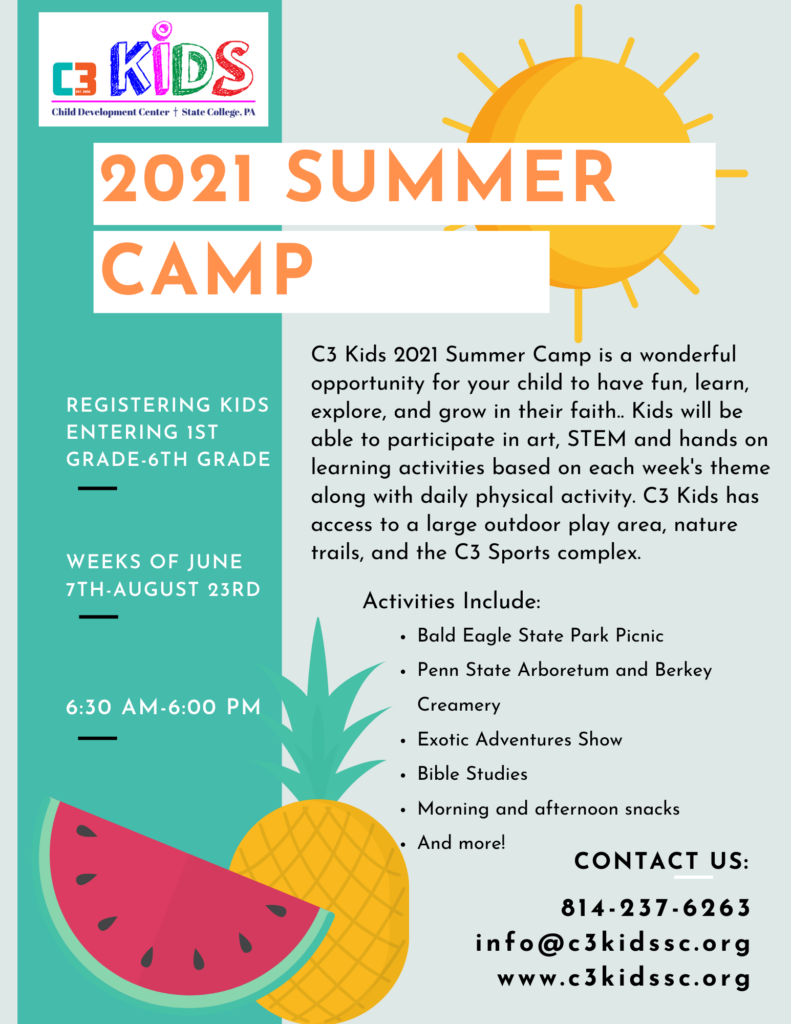 You have reached the C3 KIDS Summer Camp online registration page. Here you can find more info about Summer Camp and register your child for the 2021 C3 KIDS Summer Camp.
Click HERE to register your child now.
Who?
C3 KIDS Summer Camp is open to any child finishing Kindergarten through Sixth grade.
What?
C3 KIDS Summer Camp is a full time 11 week summer program. We will be soaking up the sun and having tons of fun learning and growing. Summer Camp activities include Bounce House time, Gym time, Field Days, Bible Studies, Shark Week, Bike Safety training, and a guest visit from Exotic Edventures. We will also be hosting field trips to the Bald Eagle State Park Butterfly Trail & Frog Pond, Penn State Berkey Creamery, and the Arboretum at Penn State. Every day will include play time, quiet time, and lunch and snack time.
When?
Summer Camp will begin starting June 7th and end August 23rd.
Where?
C3 KIDS Child Development Center (200 Ellis Pl, State College 16801)
Where do I register?